How to Tighten that Squeaky Water Pump Belt.
Open the hood of your car.
You will see the alternator. We need to remove it.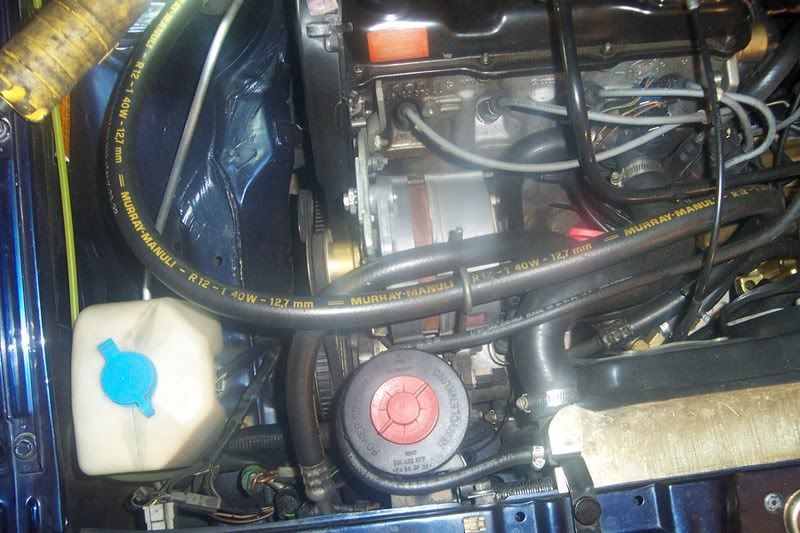 Remove the Positive battery connection and put on some gloves (keep the hands nice for the ladies).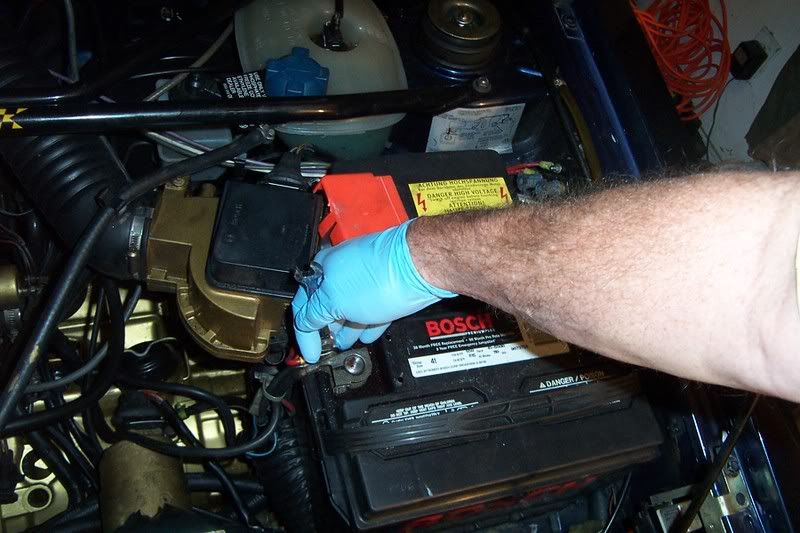 There are 2 bolts that you have to remove, the 13mm adjuster and the 6mm hex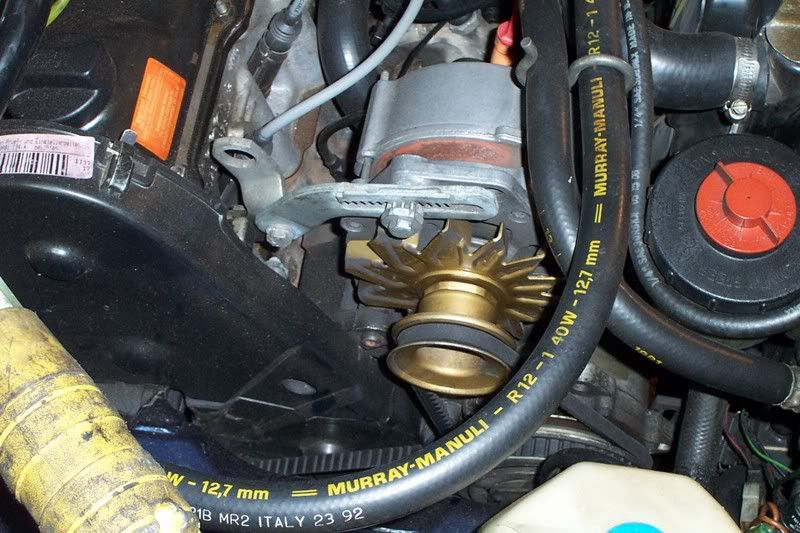 On the back of the alternator there is the 13 mm cable nut, 8mm nut that holds the blue wire,
and a 8mm nut that holds the battery cable and the ground for the a/c compressor that has to be removed.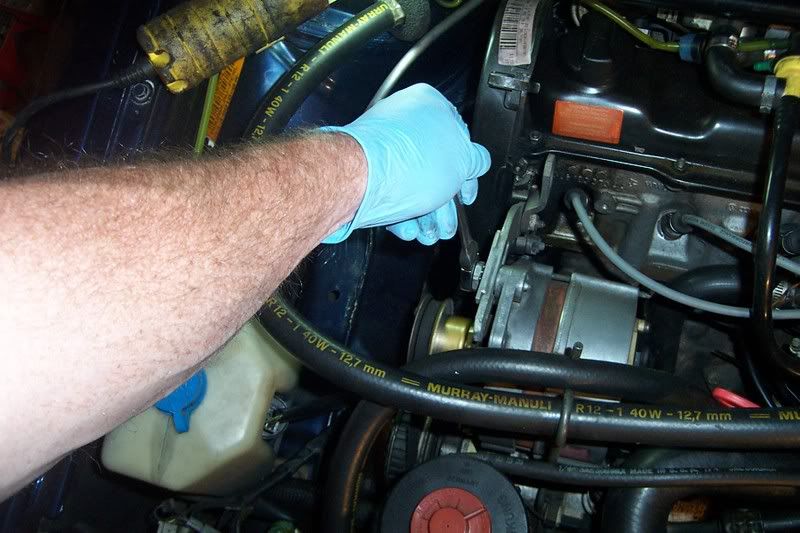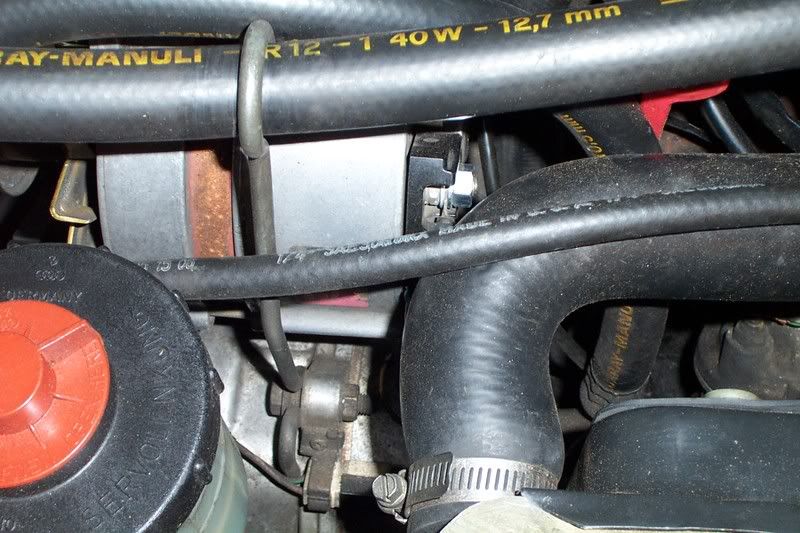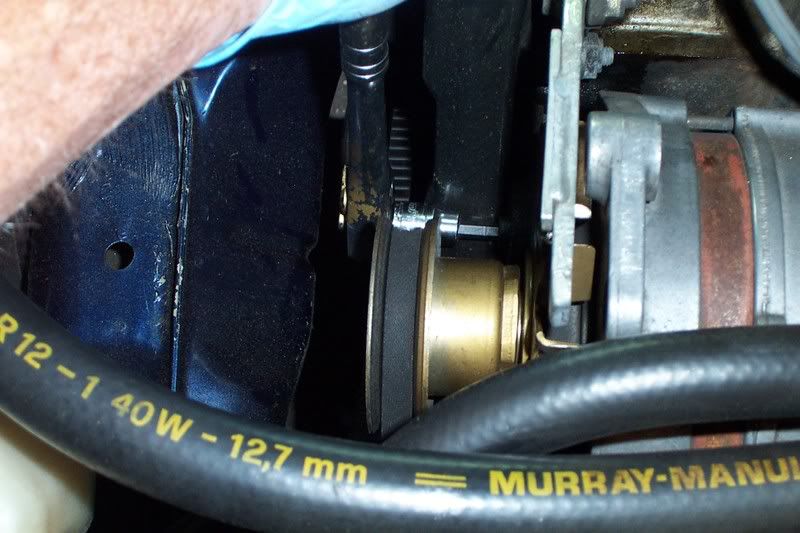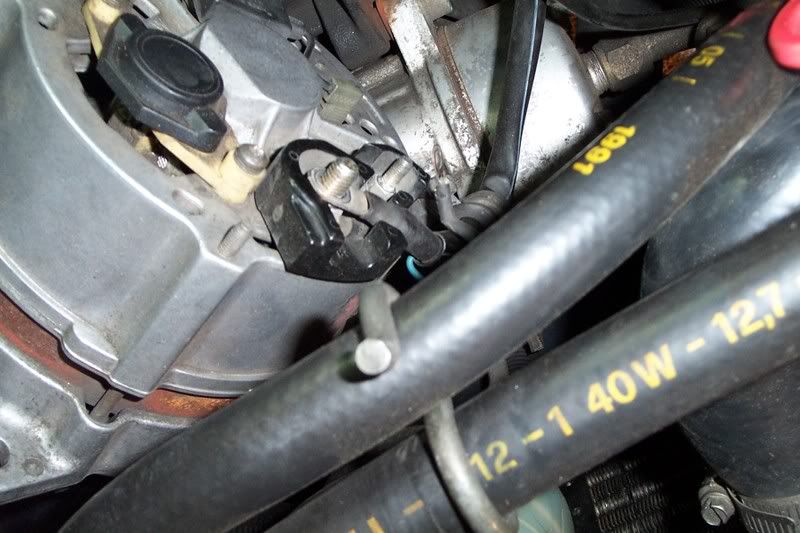 I also get the bracket loose to move it out of my way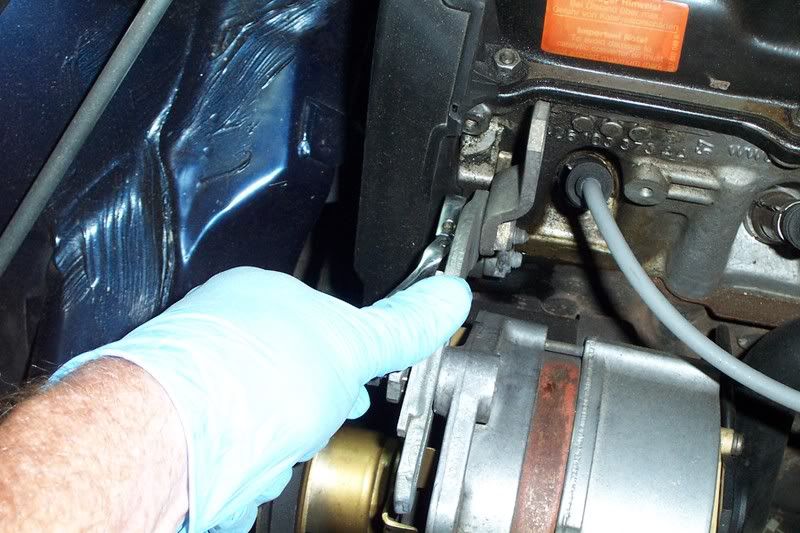 Then take a pry bar and a hammer and smack alternator to the right side of the car, that loosens the binder and allows the alternator to be remove a bit easier.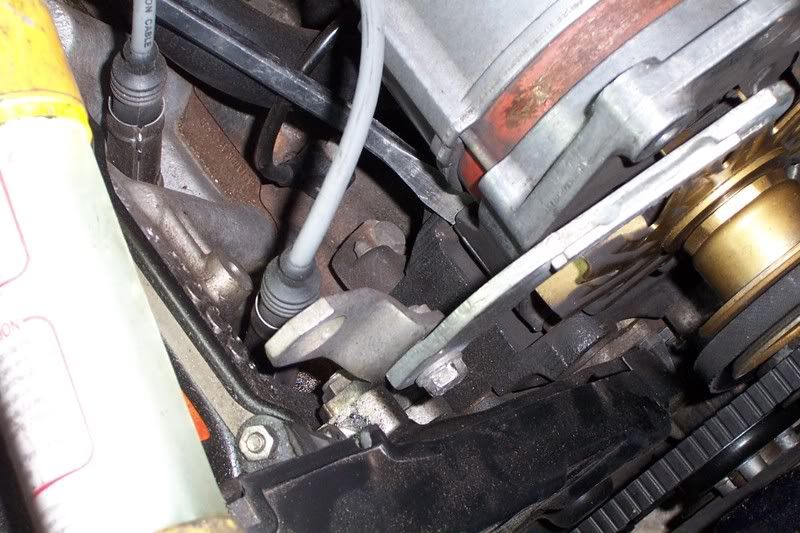 Remove the belt off the pulley.
A quick wiggle and it is out.
Remove the power steering pump res, 2 8mm bolts move it out of the way.
You will see there are 2 8mm hex bolts, and 2 13mm nuts that hold the a/c compressor you will need to loosen them a tad.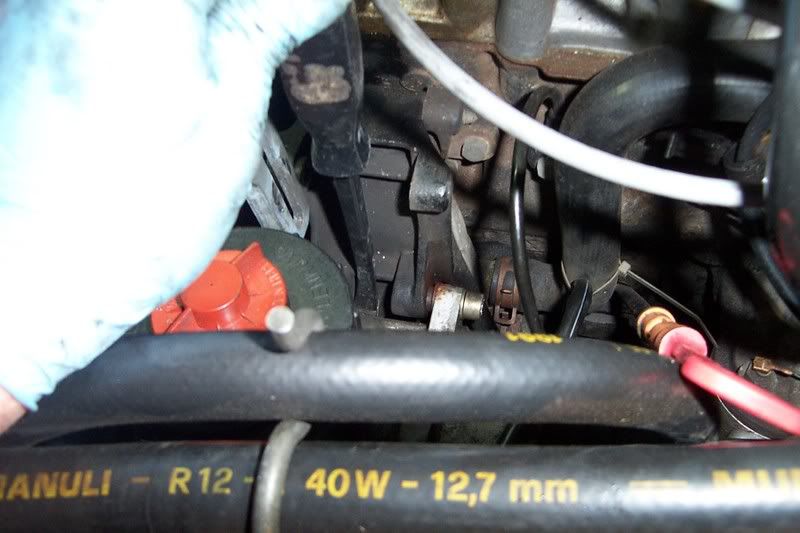 I use a pry bar that is bent between the a/c bracket and the compressor, and push to the back of the car.... Then tighten one of the 13mm nuts in the front, at the same time, This will allow the now tightened belt to be held while you re-tighten the remaining bolts.
Now replace the alternator and you can enjoy squeal free driving.