Open or unlatch your top to access the 3 screws.
The screws may be rusted, so you may want to use some PB-Blaster and allow it to work.
If the Screws are rusted then you may also want to use a hammer to the back of the screw driver to shock the screws prior to removal.
Raise the latching handle and remove the 2 countersunk Phillips screws.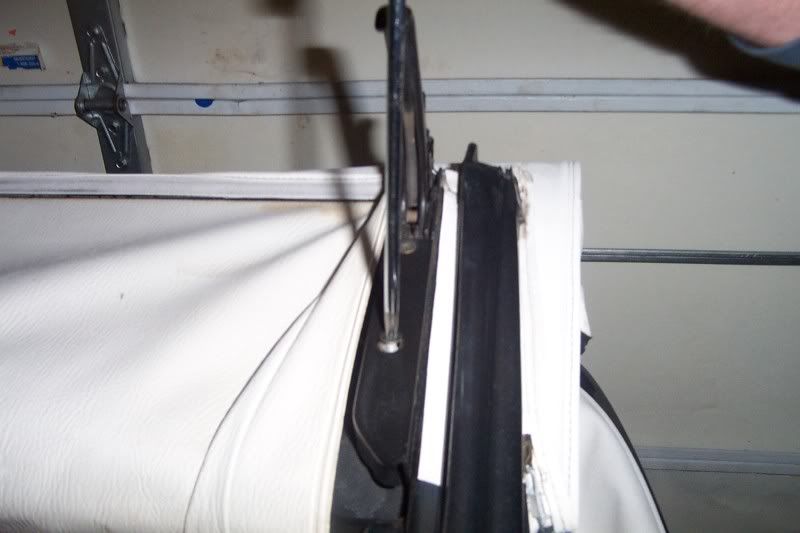 Move the headliner back to get to the big Phillips screw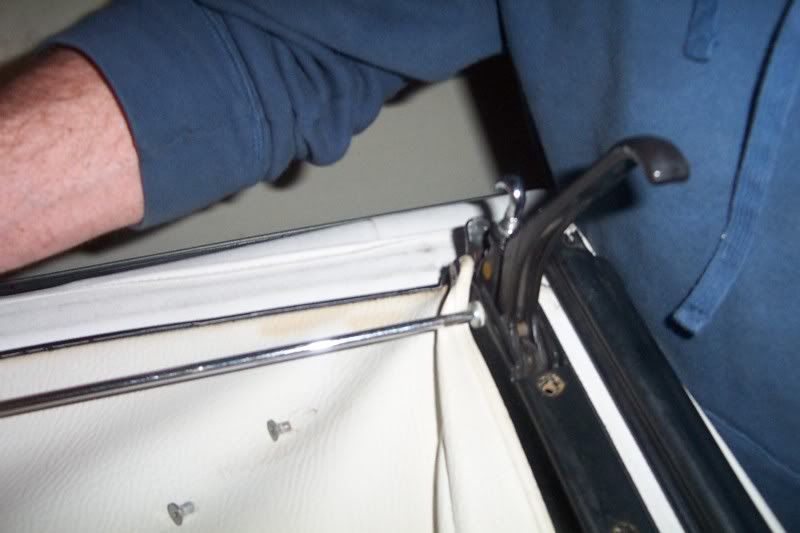 Push down and lift out.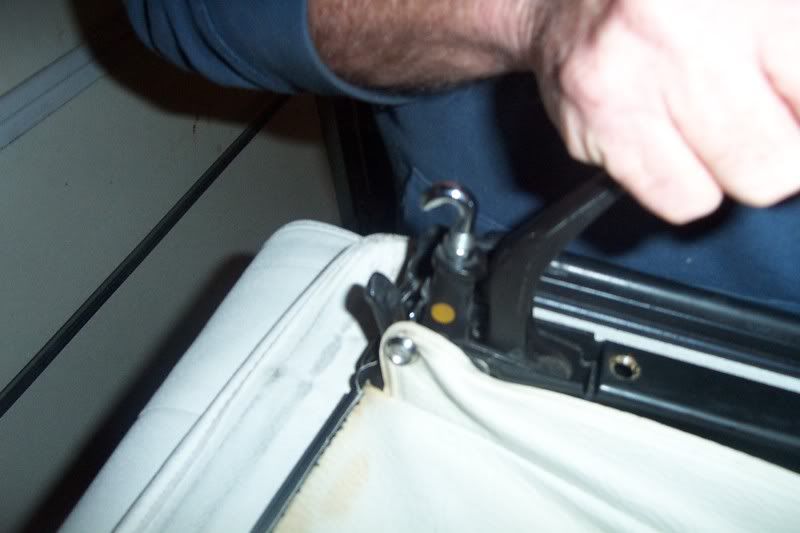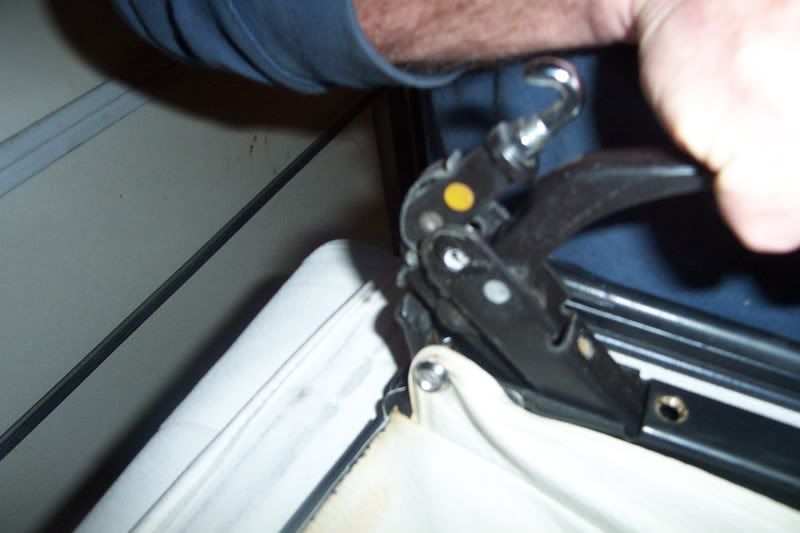 Ta-daaaaaaaaaaaa its out.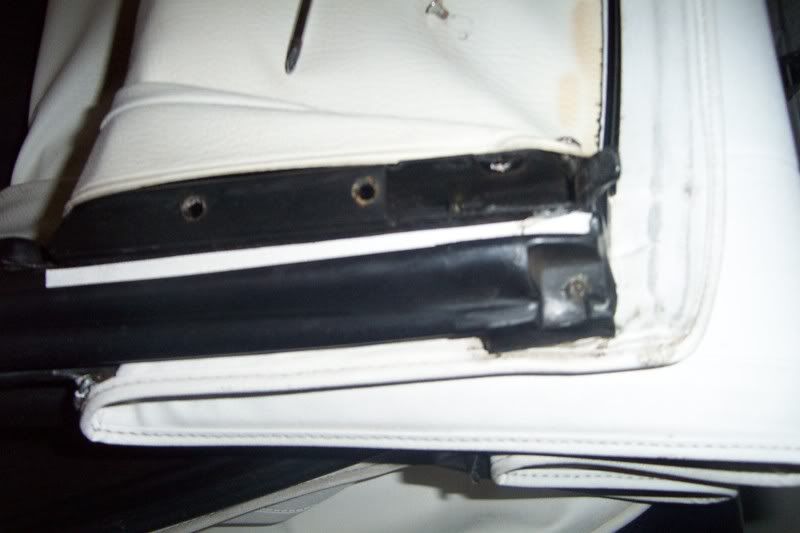 Nows the time to use a tad of never-sieze to the screws when you go back.