Discussion Starter
·
#1
·
Creating your own Dual down pipe.
Get thee to a wrecking yard and look for the 4-2 manifold off of a
g60 engine.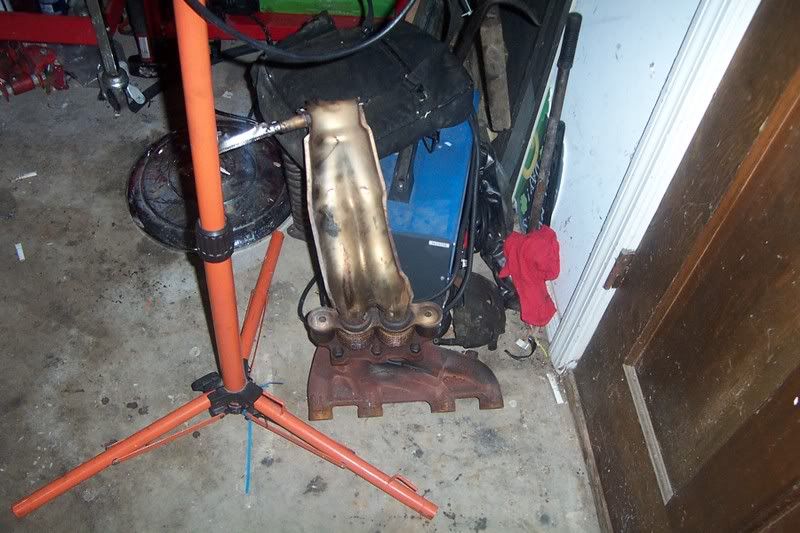 At the Pull-a-part, they crimp off the cats and will leave the pipe like
crushed at the 02 bung.
My Muffler guy, and I decided that we would cluge together the down pipe off the
g60.
We cut the down pipe about 1 1/2 to 2 inches below the bellows.
We cut the severly crushed end above the bung.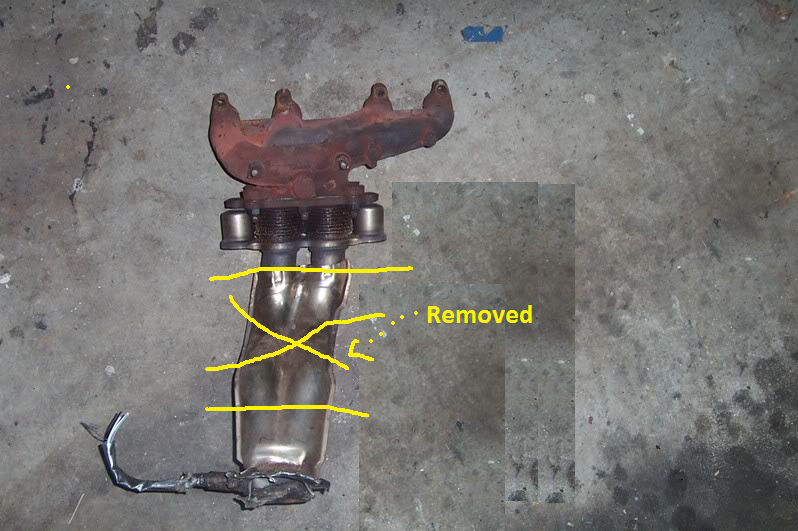 He expanded the collector end of the dual down to about 1 3/4
We took 2 pieces of 1 1/2 straight pipe, and cut them about 4 inches long.
We expanded the bellows end to accomodate the stub pipe.
We then Used the original down pipe to get the angle that we needed as the down
pipe angles to the right, then sort of comes back to the left.
Do deterime the angles, we just put the single down pipe centered it in the dual.
We attached the collector end and adjusted it.
We welded it together
After attaching the dual down pipe on the car we then took the original down pipe,
and marked it to cut it.
After test fitting it, we drilled a bung hole and welded a Bung to the down pipe on the
right side (passenger) and angled it up a wee bit.
We then welded the down pipe to the original cut piece.
didn't have a camera for a lot of the work.
Started with this: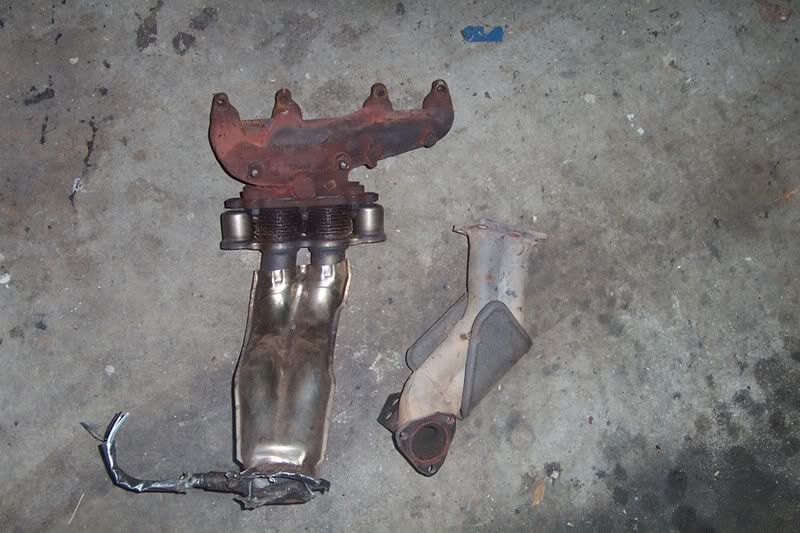 There is a early Sirrocco dual down pipe for reference.
Here is what we cut out after removing the tin shield.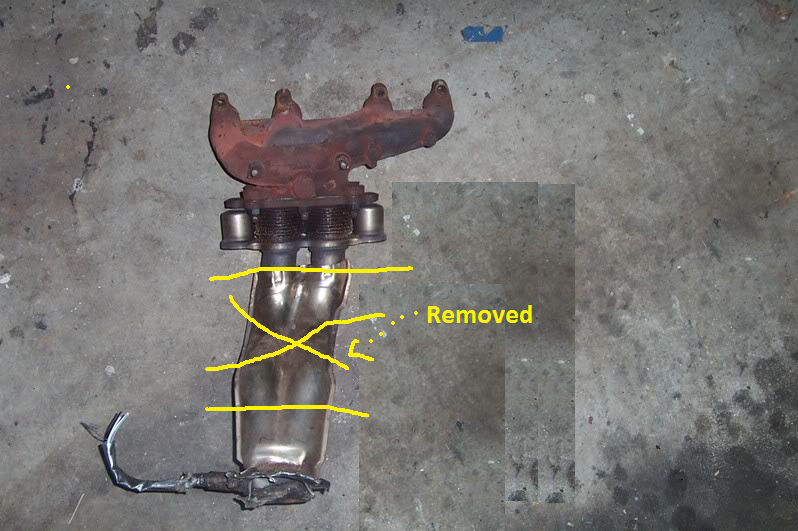 Here is the best shot of it installed.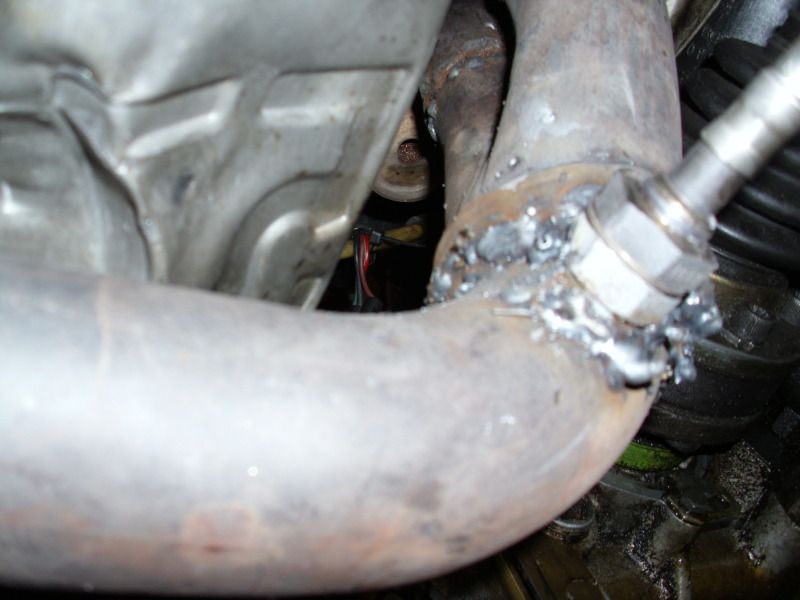 Here is the old license plate that I beat into submission, to use as a heat shield
for the Power steering rack. I tie-wrapped it at the top of the rack, then poked
2 holes in the existing shield metal, and use wire coat hangers to wire it off the pipe
at the rear.
It was less than 100 bucks, cheaper than the cost of a new manifold and down pipe from tttuning.
I know as the Green one has one.
The muffler shop charged me 60 bucks to weld it up.
The manifold was 20 bucks at pull a part.
So for 80, I got a nice upgrade, it looks like crap, but I can live with that until
I get ready for a rebuild.