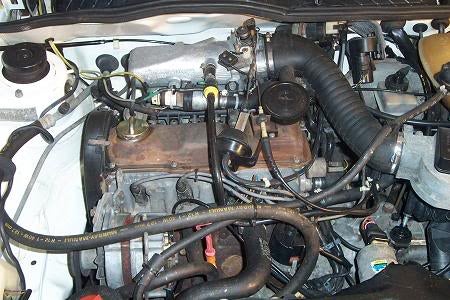 Hello everybody out there.....
My name is Steve and I live in the Netherlands (Europe).
I have a vw scirocco, and i am trying to get a complete original cruise control for this car, with 1800 cc dx engine (k-jectronic).
There are not many VW in Europe with cruise control, so i am trying my luck here.....
I have found some parts already. Right now my search is for 2 specific parts.
I am looking for the bracket on top of the valve cover and the bracket for the vacuumpump
I have also included a picture, where you can see the bracket on top of the valve cover and bracket for the vacuum pump next to the brake servo, fixed on the firewall.
If you have a car with an original cruise control I would like to get in contact with you. If you have the pasts for sell it would be even greater......
Any information or pictures are welcome!
Looking forward to hear from you.
Greetings Steve