Discussion Starter
•
#1
•
Well if you have had a Trunk Button seal break, you can fix it a couple of ways to wait till you get your new seal, or forever. Or as on my Cabriolet.... I use it as a temp fix. I have also been known to use the Cabriolet mirror rubber gaiter in a pinch.
What I have done in the past to repair my seal is to take tape and about 1/8 of an inch from the seal apply it to the paint, I do it in little strips so i can get it to "bend".
I then take Black RTV (Ultra is a closer match) and lay a bead against the button cover and the tape on the paint. You can smooth it out with a wet finger to make it look pretty. after you have it where you like it remove the tape. Allow it 24 hours to full cure, shorter in the heat.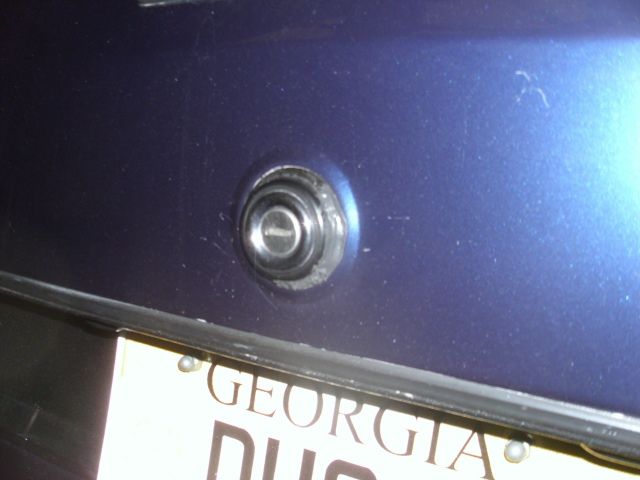 After your new seal arrives you can follow these steps to replace it.
Open the Trunk.
Using a Popper tool of flat blade pop the cardboard covers 6 buttons out and remove the cover.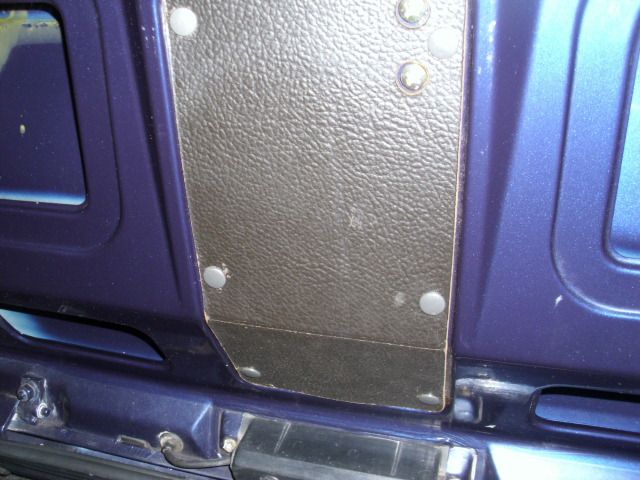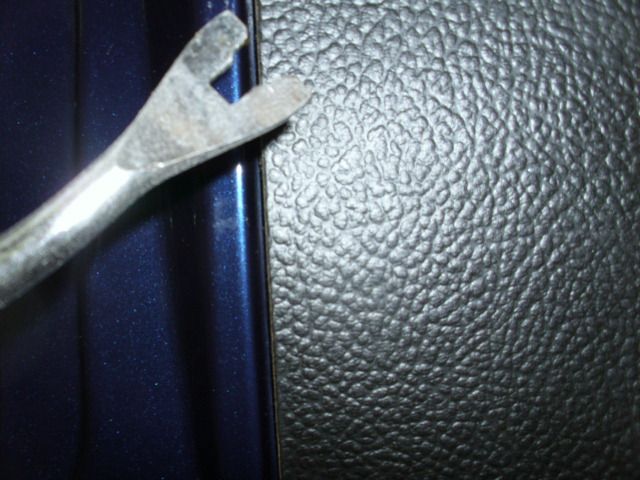 You will see this.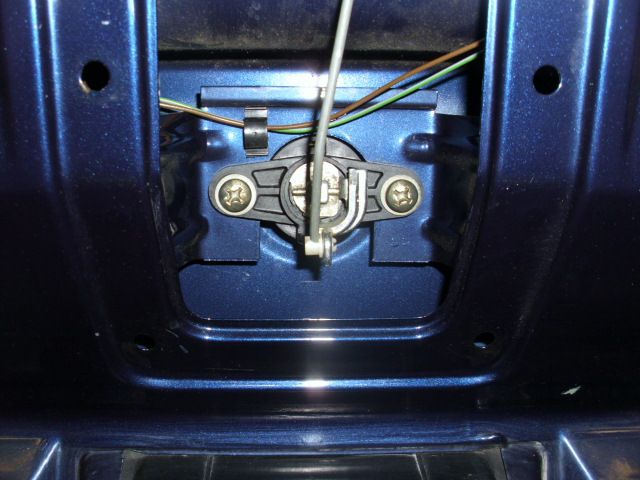 Remove the two screws and tap the button out.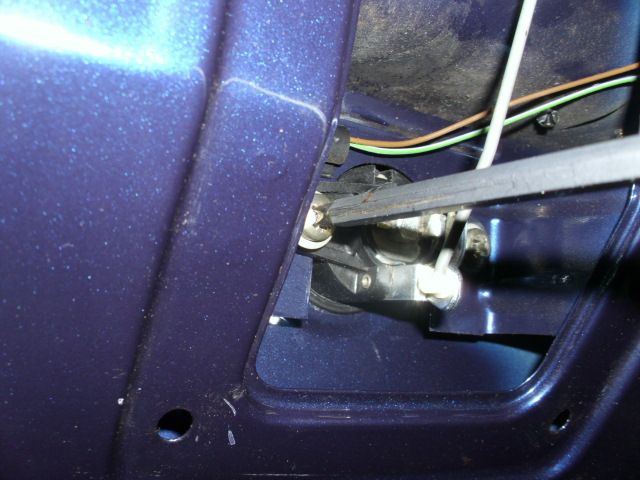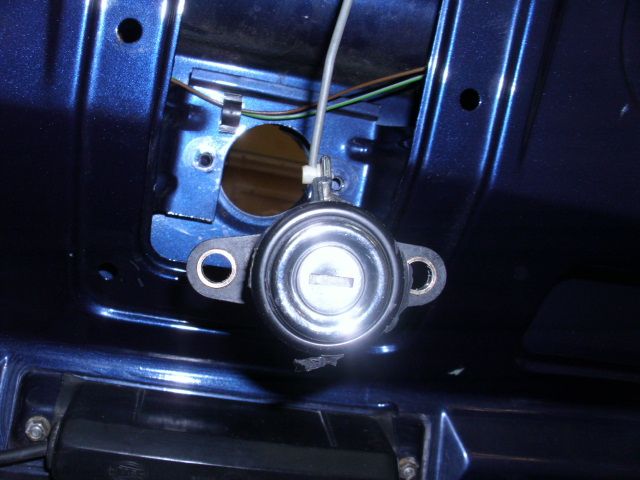 Clean the old wax off the button rim, and apply a new coat of wax.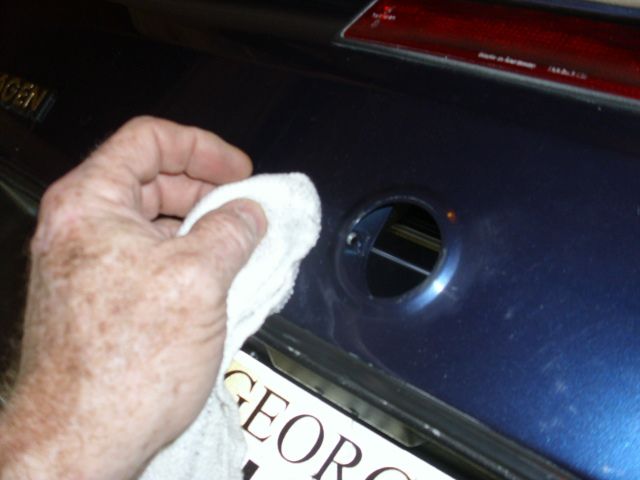 On the new seal you will see a groove in it. This separates the outside from the inside, The wider part is outside.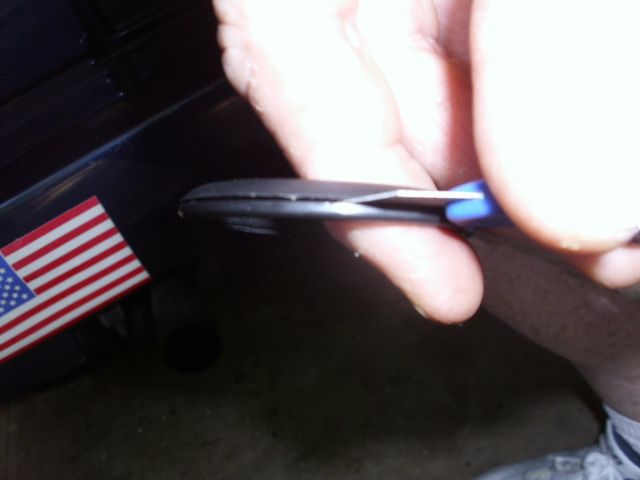 I push the start the seal from the outside and catch the groove working it in a circular motion get the seal to seat.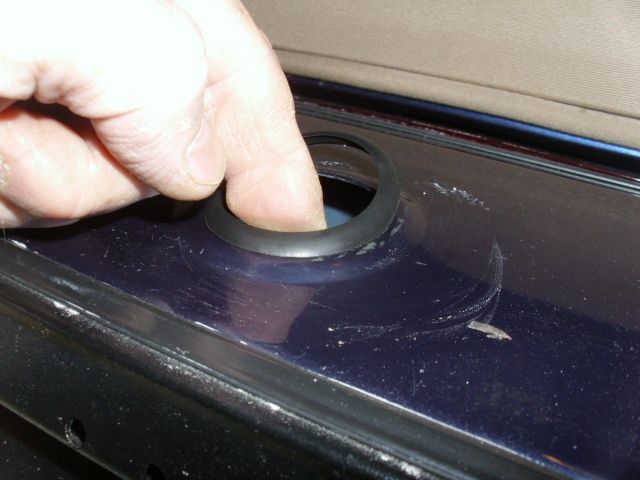 Once it is fully seated,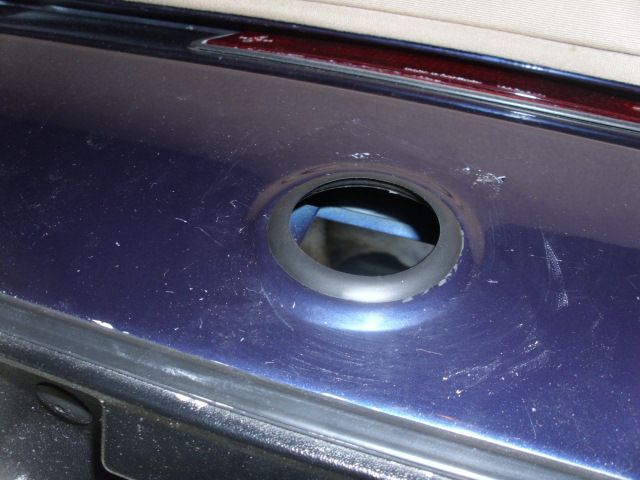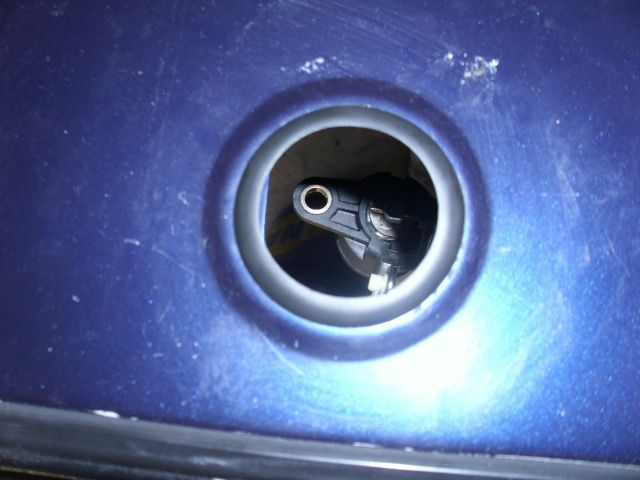 Carefully return the Button and reattach the screws, do both sides equally don't put one screw all the way in and then
try to start the other, Screws aren't long enough and you won't break the plastic.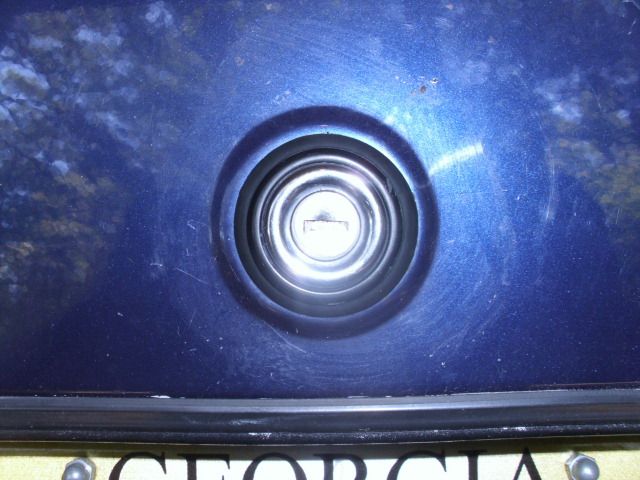 Replace the Cardboard cover, wipe the now dry wax, and you are done. Took me longer to type this than the
repair itself.