Discussion Starter
•
#1
•
Hi everyone,
Been awhile since I stopped by. I've recently had a problem develop with my 2008 Rabbit. It was only once in awhile and now it's happening almost every time I drive the car. I'll start the car and then at some point while driving all the gear indicators will light up. If i'm in drive mode it's PRNDS that light up, and if i'm in manual mode with 123456, the screen will switch to PRNDS and they will all light up. They are not flashing, just all solid. Based on a little research and what I could find, it seems to possibly be related to the magnets and the sliding position sensor piece that is attached to the shifter handle.
Can anyone confirm that this might be the problem? How do I check this (lift the trim in the shifter or something). And if that's the problem, does anyone know the part number of the piece I need to buy or have the dealer replace. I've just gone out of warranty about 3000 miles ago so I'd like to replace the part myself if possible (although i'm not a super handy guy).
Any relevant info is appreciated. I have a photo if need be although this one from a beetle is the same thing i'm seeing.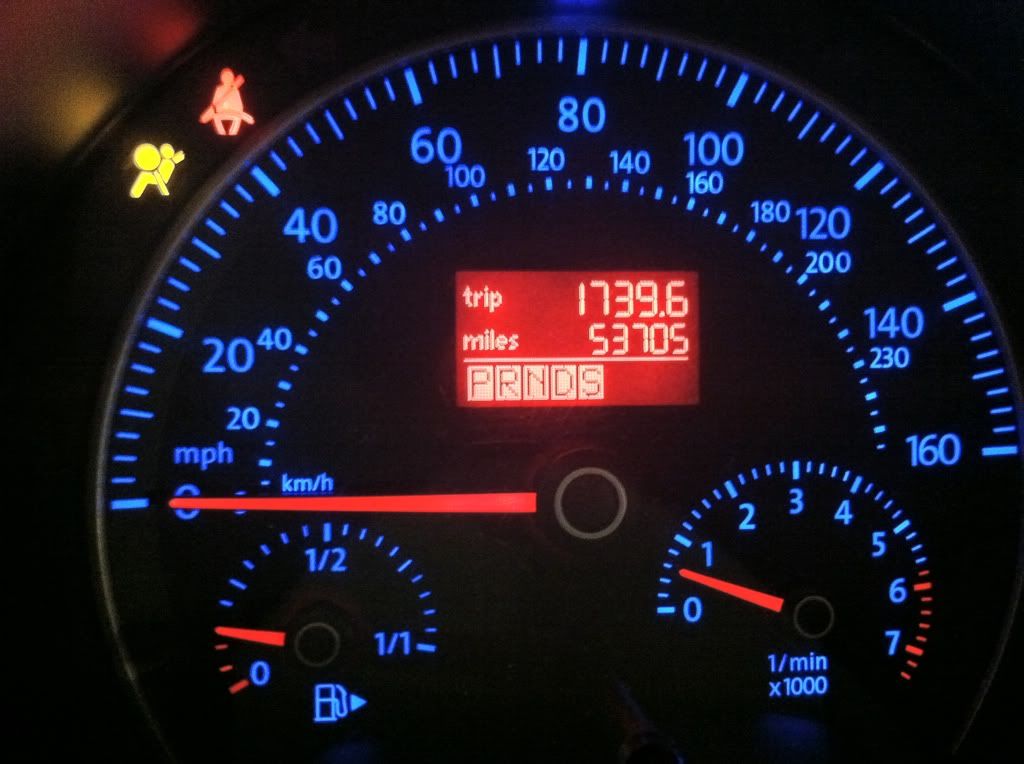 Thanks.