On my old bunny the seat back release strap broke, and I had a make do one that was just a piece of velcro looped until I found one in the wrecking yard. But as my new cabby was devoid of this I have got the fix.
Next time that you are at the wreckers, look for the rubber straps that hold the vacuum res to the hood, or the jack...
Remove the hooks and clean it.
Open your trunk and pull the Seat Lock
Using a Screw driver Driver Side of Seat pull or push the Lever and open the rear seat.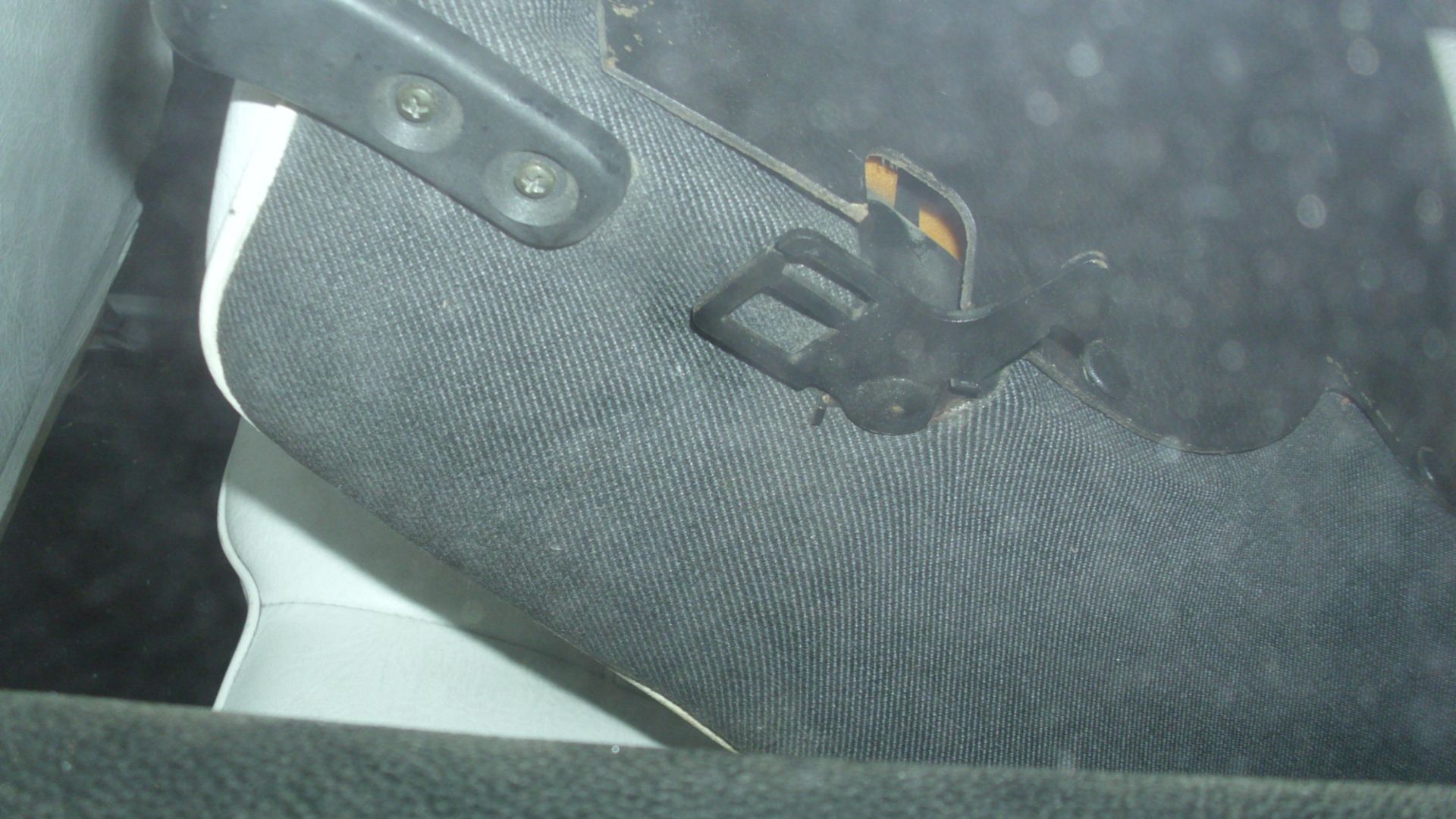 Take your Rubber Strap and push it through the Big Hole at the Front of the Seat Release.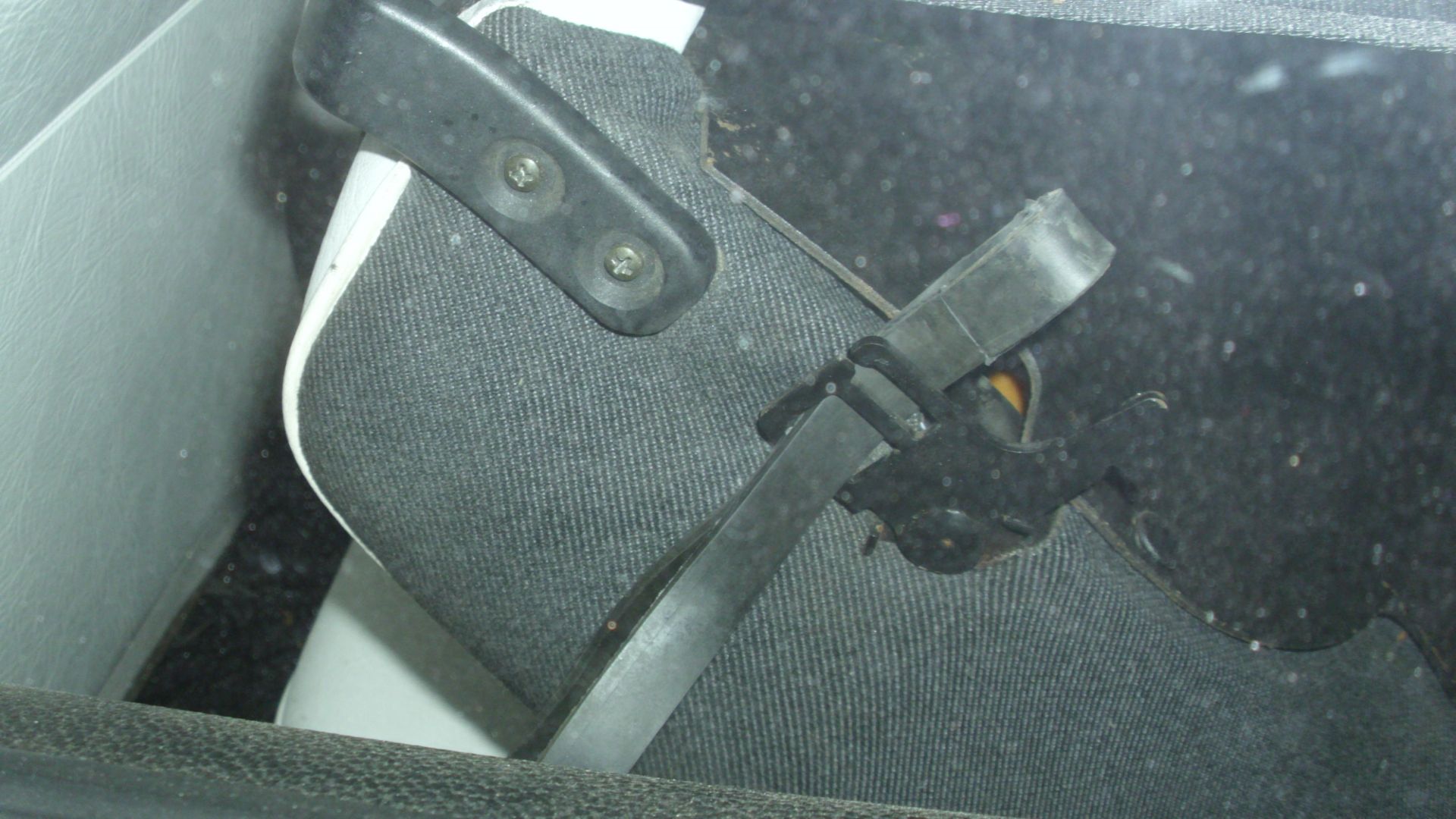 Place the Looped part at the rear over the single finger.
Pull it from the Front to tighten it.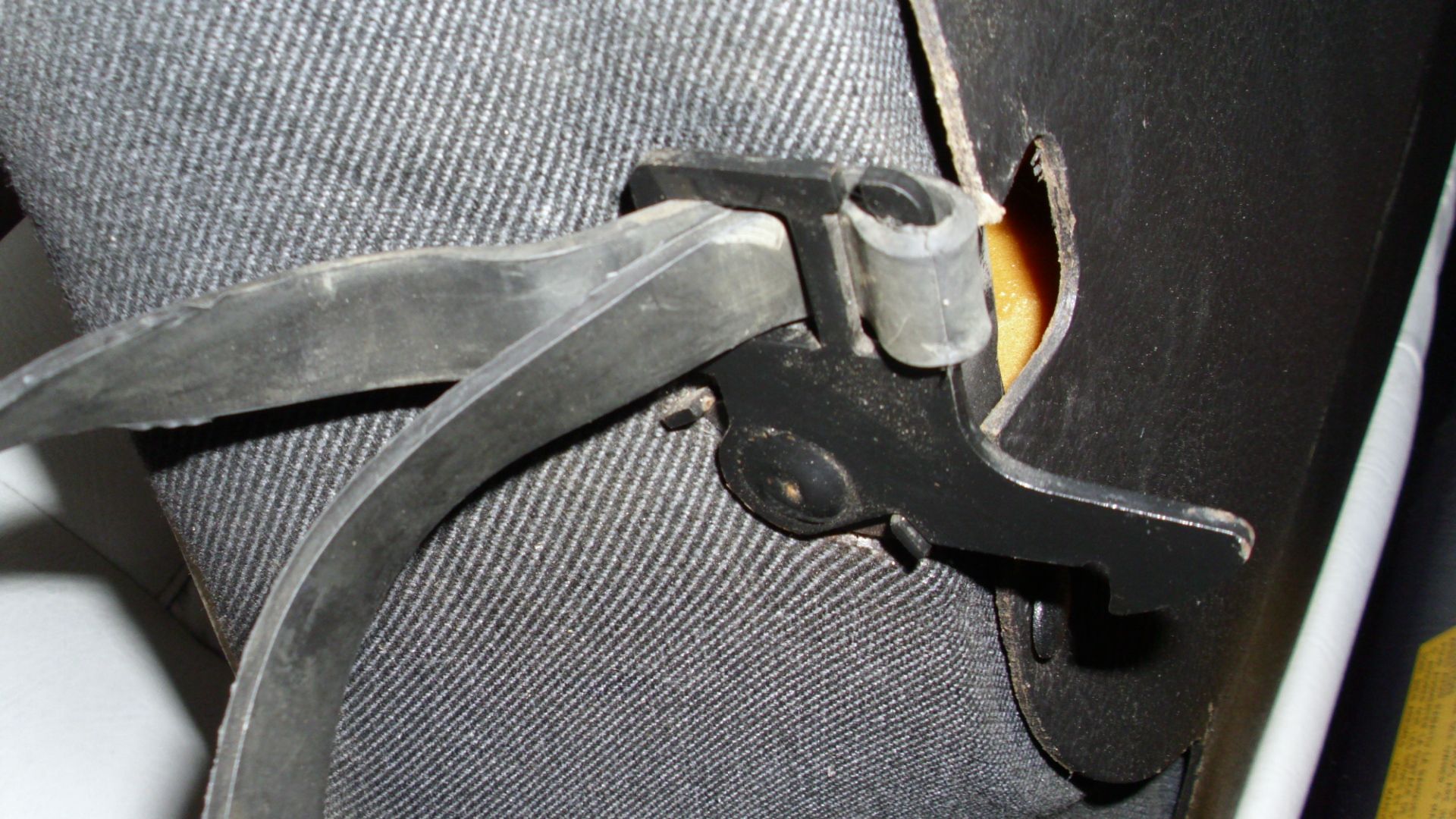 Close and latch your seat....
Looks good. Quick, cheap fix 5 minutes.