I when to put all new brakes on my 1981 Rabbit pickup. Having trouble finding the right rear wheel cylinders. I have ordered twice now. The old ones I took off have a smoot end cap and the other ones I have got have a metal end with a groove. Theses are a bit to long and I can't get the drum on. What am I doing wrong?
If your rear adjuster isn't in the fully up position, then your will never get the drum on. The Basic REar Wheel cylinder hasn't changed in style since I have been working on these Critters since 1981.
If you notice the little spring on the right controls the adjuster wedge, and it is almost fully down. This little wedge needs to be pushed up so the Brakes can slide in to the inside and give you clearance to the drum. Then you have to usually push up on the shoes at the bottom to center them.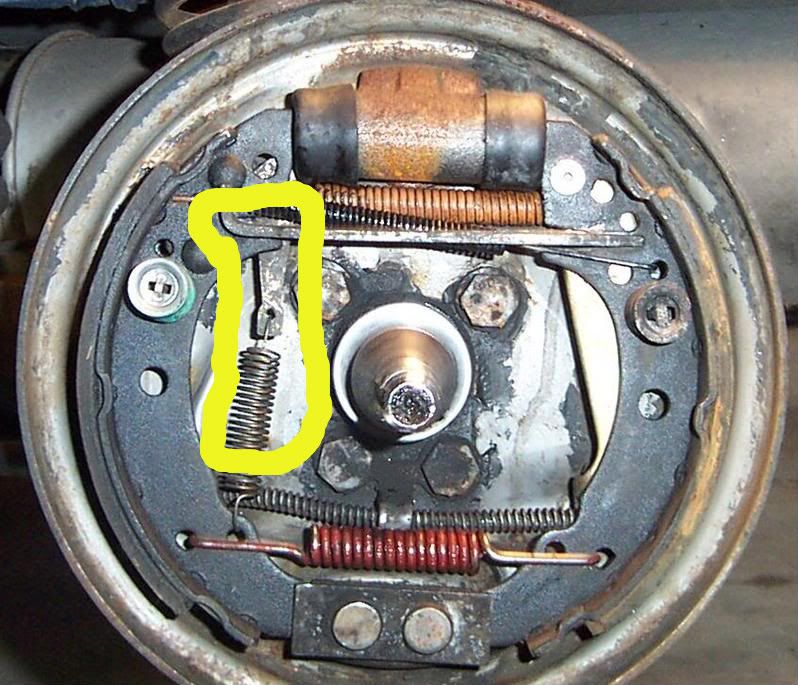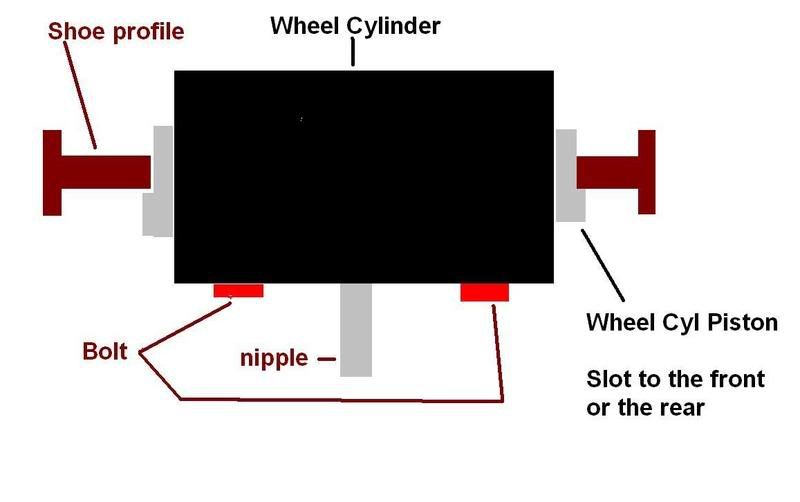 Then make sure that your rear brake cable is fully off, and that the lever arm is at the rear of the lagging shoe.